All About Winter Tires
Everything you need to know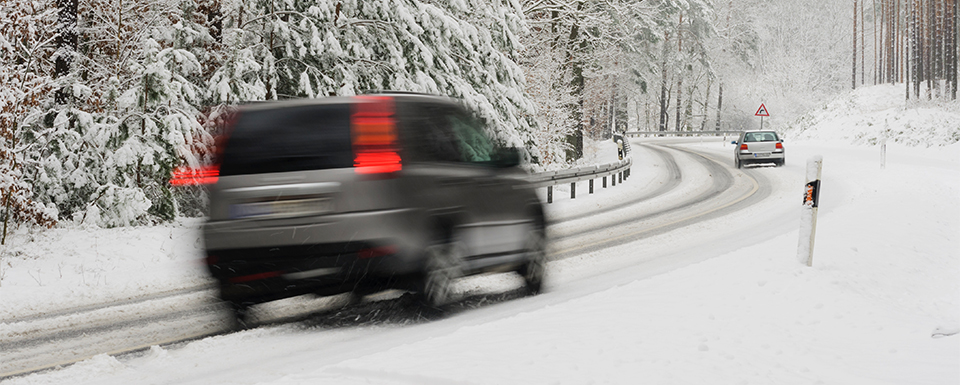 Take the "winter" out of "winter driving"
Below are the answers to some of the most common winter tire questions our customers have. Can't find the answer you want? Our tire experts are always available to give you the information you're looking for at a store near you.
Why winter tires are best for winter:
Winter tires are built for cold weather, not just snow and ice. In fact, winter tire performance improves as temperatures fall from 7 degrees to -30 degrees Celsius because they are designed to handle cold weather.
From the specific tread patterns to the softer tread compounds used, winter tires are built to have more traction and handling on snow and ice.
Although all-season and all-weather tires provide safe year-round performance, they're no match for the grip a winter tire provides in cold, snowy, or icy conditions.
They're built with extra grip:
High quality winter tires use specialized ice compounds that perform best at low temperatures. The high silica tread compounds assist with traction on ice and hard-packed snow.
Be sure to check the tread design:
Look for an open V-shaped tread design. It pushes slush and water out of the way better than any other tread design. The larger tread blocks with lots of tiny slits in them will also help in winter, increasing steering and handling performance on wet pavement.
Always change your winter tires four at a time:
To help maintain control and stability of your vehicle in slippery conditions, Transport Canada recommends that snow tires be installed in sets of four. Installing identical tires on all four wheels will improve vehicle handling. Identical tires not only means tires with the same tread patterns, internal construction and size, but also with the same amount of wear. For these safety reasons, it is Fountain Tire policy to install winter tires in sets of four. For more information, view our Winter Tire Policy.
Look for the snowflake symbol on your tire:
Winter tires bear the "mountain snowflake" icon on the sidewall of the tire. This symbol tells you that these tires have been tested and pass winter safety standards set by the Rubber Association of Canada. In order to pass, they must outperform the standard test tire (an all-season tire) by at least 10%. In fact, most winter tires perform 30-50% better than standard tires, which means a shorter stopping distance and better handling.
Winter tires enhance your vehicle's performance:
A study conducted by the Quebec Ministry of Transport shows that proper winter tires can improve braking by up to 25% and collision avoidance by approximately 38%.
Winter tires should stay winter tires:
Winter tires are designed with softer tread compounds so they can provide better traction on ice at low temperatures. While you could keep winter tires on all year, this softer tread rubber will wear out more quickly than all-season tires.
Want to know more?
Please contact your local Fountain Tire store to help you find the right tires.