GOLDEN
821 11 AVENUE NORTH GOLDEN, BC V0A 1H2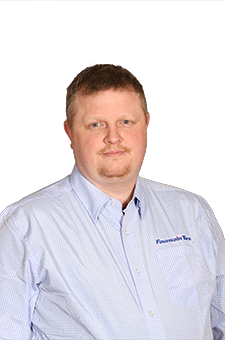 JOHN MCMULLIN
Fountain Tire manager
GOLDEN
821 11 AVENUE NORTH GOLDEN, BC V0A 1H2
Reviews
3/11/2018 12:00:00 AM
Anonymous
Super friendly, great, quick service.
2/28/2018 12:00:00 AM
Anonymous
John was awesome to deal with! Very friendly and super accommodating!
2/3/2018 12:00:00 AM
MARSHA BISHOP
The staff is cordial, welcoming and aware of their product and service line.
1/13/2018 12:00:00 AM
Anonymous
Excellent service as usual.
12/7/2017 12:00:00 AM
SANDY ROECKEN
Fast service.
12/1/2017 12:00:00 AM
JEFF&HANNA BRACKEN
Always great service!
11/28/2017 12:00:00 AM
Anonymous
Great customer service with personalized phone call reminders, but the order I had made was significantly delayed and I was not happy with this. There was no follow up call to let me know there was a delay, and I had to call multiple times to figure things out.
11/27/2017 12:00:00 AM
KENT LAPP
Very helpfull and friendly service. Quality workmanship.
Response:
Thanks Kent , We appreciate the business.
10/24/2017 12:00:00 AM
TOM ANGELIS
Great Service and prompt timing, no waiting my vehicle serviced. Will be back to service my vehicle next time.
Response:
Thank you , look forward to seeing you in the future
9/28/2017 12:00:00 AM
SANDY ROECKEN
Had our winter tires put on, oil change and brakes checked. Always fast and courteous.
9/25/2017 12:00:00 AM
GRAHAM MURPHY
Fast, friendly and as always great service, would not go anywhere else.
9/19/2017 12:00:00 AM
SANDY ROECKEN
Great service as usual. That's why we keep coming back.
7/17/2017 12:00:00 AM
ERWAN OGER
Friendly, professional staff. No hassles, get the job fine at a fair price. 3rd time I have the misfortune of breaking down in Golden. These guys gave made it painless every time.
6/22/2017 12:00:00 AM
DOUG RUSSELL
We were traveling and had a bad vibration. One of John's mechanics upon inspection found a bad tire. John ordered in 4 new tires to be installed the next morning. Very courteous,knowledgeable staff. Had us on the way in a couple of hours. Thanks to everyone involved.
5/30/2017 12:00:00 AM
Anonymous
Best service in town, cheap, friendly and reliable
5/17/2017 12:00:00 AM
ROBERT ERICKSON
The service was excellent , bought 2 new tires and they ordered them in for me. They installed and balanced the tires quickly while I waited . They are very professional and had me back on the road in no time.
4/25/2017 12:00:00 AM
Anonymous
Efficient service! And great troubleshooting!
4/16/2017 12:00:00 AM
GRAHAM MURPHY
Fast , professional service but also helped me get the cheapest deal when an unexpected cost arose.
2/27/2017 12:00:00 AM
SHAWN RENNICK
Outstanding service! I had an emergency situation with the brakes on my Suburban, and the team at Fountain Tire Golden got me right in, figured out the problem, and immediately fixed it! Very impressed with the service and quality of the group there! Thanks guys. You literally may have saved the lives of my family...
2/21/2017 12:00:00 AM
Anonymous
Very speedy and friendly service.
2/1/2017 12:00:00 AM
COREY THOMPSON
John and the gang have taken care of my vehicles since moving to Golden. They have always taken care of me.
1/18/2017 12:00:00 AM
Anonymous
Always very helpful when I need to get my car serviced or repaired.
1/5/2017 12:00:00 AM
SANDY ROECKEN
Pleasant customer service, quick response times. Will definitely use Fountain Tire Golden again.
12/21/2016 12:00:00 AM
UNIVERSAL DOORS
Good service, work done on time, truck works very good. Gas milage also improved!
12/19/2016 12:00:00 AM
JEREMIAH WOODS
The people at Golden Fountain tire are top notch. Service is great , attitude is great Even tho I had tire problems, I had no problem going to Fountain tire for sound advise & excellent service.
11/9/2016 12:00:00 AM
STEVE BARNES
Oct 26, 2016 our 36' 5th wheel was towed to Fountain Tire. The brakes had an electrical problem and worked intermittently. The cause was either the truck or the trailer. I have never used Fountain before, in ant city. . John, the manager assigned the problem to Gino, an eleven year Ford master mechanic. He worked for over 2 hours troubleshooting. I worked alongside him so can attest to his diligence and skill. We concluded, along with the Kamloops dealer that sold us the 2017 Ram that it was likely a problem with the truck computer. . Gino and John were very helpful, charged for only 2.8 hours and even allowed us to camp outside their shop RV and plug in to their 15 amp power. . Great friendly service, even enjoyed the waiting room and coffee.
Response:
Thanks Steve , thanks for the follow up also glad to hear you got on your way
10/23/2016 12:00:00 AM
SHABS LALANI
Great Service, fast and on time.
10/8/2016 12:00:00 AM
RANDY HAMILTON
Very personable and took care of mine and my family's needs promptly. All staff are friendly and knowledgeable and go out of their way to help
9/29/2016 12:00:00 AM
Anonymous
Great service and very accommodating for us - we are from out of town and needed a water pump replacement for our truck and the team fit us in. Thanks!
9/24/2016 12:00:00 AM
BEN KUHLE
Always get prompt and pleasant service, work performed by highly skilled and efficient technicians
9/24/2016 12:00:00 AM
Anonymous
Great friendly service
9/8/2016 12:00:00 AM
ANDREA SHERRIF
Great service - even without an appointment! Always happy with the outcome when my vehicle needs servicing.
8/9/2016 12:00:00 AM
COLLEEN PERKINS
I was on a rescue mission for my son Michael whose front brakes had failed (luckily) while he had stopped in Golden with friends! My husband and I drive in from Calgary,Ab with both of our vehicles. My husband left with his friends and Mike and I stayed the nite to figure his car out. In the morning we called Fountain Tire and they told us to bring it down and they could look at it at 1130 or so. We limped his car down there and left it. We went for breakfast and came back at 1050 and the car was already in! They finished up with new brake pads and rotors and we're ready to go, but when the mechanic Ryan started it up the serpentine belt started squealing. He found out that a bolt holding the tensioner had snapped. We were told by John the manager that they couldn't get to it till 3.... Very frustrating for us, but I understand they can't book regularly scheduled apptmts for us. We left AGAIN and came back at 3, they were just finishing up. They could not get the right size bolt, so they pulled a spacer and put a smaller one in just so that we could get back home. John went out of his way to put good notes in the invoice so that our mechanic would know exactly what they had done. A huge Thank you to both John and Ryan. They went above and beyond to help us out if a very frustrating position
Response:
Thank's Colleen we are happy we could help . And thanks so much for Your patience.
7/26/2016 12:00:00 AM
PHIL MCDAVID
The guys were excellent to deal with and got me going immediately! They will get all of my business when I'm in the area!
6/3/2016 12:00:00 AM
RINGHEIM & CO INDUSTRIAL SALES LTD
GREAT SERVICE GREAT STAFF
5/14/2016 12:00:00 AM
JUD GRAHAM
The guys here did a great job. We were towed in after being stranded on the side of the highway. They took our van in right away and had us on the road in less than an hour. Thanks
Response:
Happy to help .
4/27/2016 12:00:00 AM
Anonymous
Thank you for getting my vehicle in right away! The employees were amazing! Thank you for fixing my leaking tire!
4/26/2016 12:00:00 AM
Anonymous
Great service, fantastic staff!
4/24/2016 12:00:00 AM
DON CORCORAN
Quick simple service, in and out.
Response:
Thanks for taking time to reply , look forward to seeing you in the future.
4/23/2016 12:00:00 AM
NICK INGAMELLS
Good bunch of lads. Good advice and always get the job done.
4/15/2016 12:00:00 AM
Anonymous
Fully satisfied

Auto Services
Oil And Filter Change
Seasonal Maintenance Package Includes Oil Change
Tire Replacement
Air Conditioning
Balancing And Tire Repairs
Batteries
Brakes
Electrical
Exhaust
Flat Repair
Heating Cooling
Seasonal Tire Changeover
Shocks Struts
Transmission Services
Tune Ups
Wheel Alignment
None
Other (please give details in the space below)