PRINCE GEORGE
1039 GREAT STREET PRINCE GEORGE, BC V2N 2K8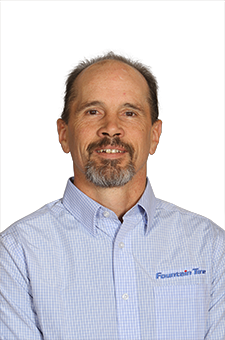 PRINCE GEORGE
1039 GREAT STREET PRINCE GEORGE, BC V2N 2K8
Reviews
6/7/2017 12:00:00 AM
Anonymous
So friendly and helpful! Only place I want to go now. Thank you!
5/25/2017 12:00:00 AM
DOUG LINFITT
Waiting room was to tiny. Huge display room with what looked like all same brand tires that I wouldn't be interested in. Would have been nice to have a few chairs outside. You have my business because I trust your service although the Bill seemed high.
12/7/2016 12:00:00 AM
LARRY ANDERSON
It would be much appreciated to be able to book at time for tire rotations vs first come first serve and wait until it's done several hours later
10/9/2016 12:00:00 AM
Anonymous
Fantastic service and always so friendly. Thank you!
7/24/2016 12:00:00 AM
Anonymous
Excellent service! Thank you!
Response:
Thank you for choosing us as your service provider. We are glad to earn your business! Dean.
7/7/2016 12:00:00 AM
Anonymous
No appointment needed, they fit me in and patched my tire immediately.
4/22/2016 12:00:00 AM
ASHLEIGH TRAVERS
Every time I go in to Fountain tire the service is amazing, the people are friendly, and I know that I can trust them.
4/14/2016 12:00:00 AM
LARRY ANDERSON
Including tire rotations for the life of the tires purchased at Fountain Tire is a very attractive feature. The service was fast and efficient. My wife says she will buy her next set of tires there now
Auto Services
Oil And Filter Change
Seasonal Maintenance Package Includes Oil Change
Tire Replacement
Balancing And Tire Repairs
Batteries
Brakes
Exhaust
Flat Repair
Heating Cooling
Seasonal Tire Changeover
Shocks Struts
Transmission Services
Wheel Alignment
None
Other (please give details in the space below)