WINNIPEG (PORTAGE)
3020 PORTAGE AVENUE WINNIPEG, MB R3K 0X9
WINNIPEG (PORTAGE)
3020 PORTAGE AVENUE WINNIPEG, MB R3K 0X9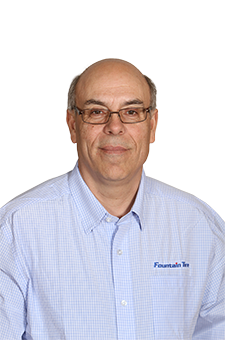 JOSE FERREIRA
Fountain Tire owner
Reviews
7/20/2016 12:00:00 AM
PHILLIP GALBRAITH
Thanks for fixing my flat tire in a short period of time. Great service. I always bring my car here for tires. It was great they fixed my flat for free.
7/17/2016 12:00:00 AM
BONNIE COLLYER
Always excellent service.
7/8/2016 12:00:00 AM
Anonymous
Fountain tire fixed a problem I was having with my alternator and a few days later the blower controls in the vehicle were not working properly. I found a vacuum hose had become disconnected and as it ran near the alternator it may have been accidently removed. I dropped by the store and was told that they would look into while I waited. The mechanic took over 1/2 an hour to fix the problem and actually went above and beyond what I expected. Instead of just reconnecting the hose he found it was not in good shape (was showing some signs of age with cracks stating to appear) so he put in a completely new hose all at no charge. I was very impressed with how they stand behind their work. I will not hesitate to return to this Fountain tire for service.
7/3/2016 12:00:00 AM
ELIZABETH COLE
My experience was exceptional . I was looking for a service centre to take my car and will stick to this particular Fountain Tire. Alise and her husband are lovely !
6/24/2016 12:00:00 AM
Anonymous
Work done well on time and for quote.
6/23/2016 12:00:00 AM
Anonymous
WOULD RATE FIVE OUT OF FIVE. AS ALWAYS, MET WITH A FRIENDLY SMILE, AND CALLED BY MY NAME. SERVICE AND COMPLETION TIME EXCELLENT. ALSO SO CONVIENIENT TO MY WORKPLACE.
6/9/2016 12:00:00 AM
Anonymous
Phoned in and had the work done as requested. They identified issues that should be looked at. Got info and was done,
6/2/2016 12:00:00 AM
Anonymous
Fast, reliable, and reasonably priced service.
4/24/2016 12:00:00 AM
DON FUSHTEY
The service and product that I received was exactly as quoted and my appointment was on time. They even pointed out a couple of neglected items. .Great job!
4/14/2016 12:00:00 AM
BILL CALGIE
promnt friendly service
4/13/2016 12:00:00 AM
Anonymous
Always accommodating! Great service and staff!
Auto Services
Oil And Filter Change
Seasonal Maintenance Package Includes Oil Change
Tire Replacement
Air Conditioning
Balancing And Tire Repairs
Batteries
Brakes
Electrical
Exhaust
Flat Repair
Heating Cooling
Seasonal Tire Changeover
Shocks Struts
Transmission Services
Tune Ups
Wheel Alignment
Other (please give details in the space below)