KELOWNA
2765 HIGHWAY 97 NORTH KELOWNA, BC V1X 4J8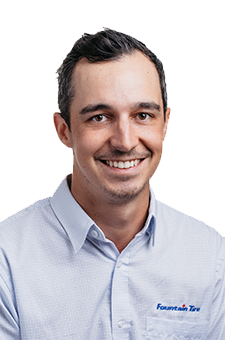 KELOWNA
2765 HIGHWAY 97 NORTH KELOWNA, BC V1X 4J8
Reviews
8/9/2016 12:00:00 AM
CHRIS FINCH
always great service
8/6/2016 12:00:00 AM
CRAIG CARMODY
I left my new truck at fountain tire while away at work to get lifted, wheels, tires, and some other parts. When I arrived back from work it was complete. While gone Tyson kept contact daily coordinating and giving me the updates with the lift, rims, tires, parts etc. He even sent me pictures of progress during the install. Top notch service and exceptional attention to detail with the work itself. Couldn't be any happier, always have high recommendedation to others. RIP Chad I - You will be missed brother
8/1/2016 12:00:00 AM
Anonymous
Fabulous service and a great price!
7/20/2016 12:00:00 AM
JUSTIN ANTONIO
Very friendly and very fast
7/11/2016 12:00:00 AM
Anonymous
Sam was great, thanks for getting me back on the road quickly on a Sunday night!!
6/29/2016 12:00:00 AM
KARI ROBB
Tyson at the Kelowna Fountian Tire is awesome!!! He went above and beyond to make sure my vehicle was back on the road in no time! He sourced the specialty tire I needed and arranged an install at a different Fountian tire location so I wasn't stranded! I highly recommend Fountian Tire in Kelowna and Langley and will not take my vehicle anywhere else! Thanks Guys:)
5/20/2016 12:00:00 AM
Anonymous
The Fountain Tire Team is great. They are attentive, knowledgeable and always keeps customer service at the forefront of everything they do.
4/27/2016 12:00:00 AM
Anonymous
Good service
Auto Services
Oil And Filter Change
Seasonal Maintenance Package Includes Oil Change
Tire Replacement
Balancing And Tire Repairs
Batteries
Brakes
Exhaust
Flat Repair
Heating Cooling
Seasonal Tire Changeover
Shocks Struts
Wheel Alignment
Other (please give details in the space below)