COURTENAY
401 PUNTLEDGE ROAD COURTENAY, BC V9N 3P9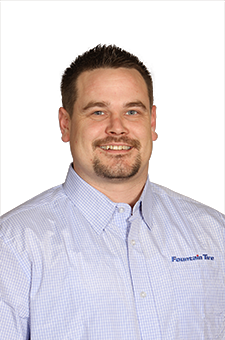 CRAIG GAGNE
Fountain Tire
COURTENAY
401 PUNTLEDGE ROAD COURTENAY, BC V9N 3P9
Reviews
1/22/2017 12:00:00 AM
CHRIS HOLMES
Quick, friendly service. Came in for the 10,000 km rotation.
12/6/2016 12:00:00 AM
SUE SMITH
Prompt and professional service!
11/12/2016 12:00:00 AM
Anonymous
Good prices, and the staff are friendly and accommodating.
11/2/2016 12:00:00 AM
Anonymous
A little disorganized, but still provided the service required, at the price quoted. Friendly.
10/31/2016 12:00:00 AM
SUE SMITH
Extremely pleased with the service from Craig at Fountain Tire - prompt, courteous and professional. The tire sale was the perfect time (saved me quite a bit of money) to purchase new tires for my car. And my car was ready on time, no waiting around for the installation to be completed. Thank you!
Response:
Why thank you for the kind words. It was a pleasure having you at the shop!
10/21/2016 12:00:00 AM
CHRIS HOLMES
Very good service. The staff was personable. Dropped the car off at 8 am and it was ready when they said it would be ready (by 10:30 am) on a Saturday.
10/16/2016 12:00:00 AM
STANLEY RAZMUS
they have never let me down.
9/15/2016 12:00:00 AM
Anonymous
Very friendly helpful staff.
8/27/2016 12:00:00 AM
DALE MELLISH
Great service
8/17/2016 12:00:00 AM
MIKE STOLTING
Great job! Excellent service!
8/4/2016 12:00:00 AM
KIMBERLY STELMA
The staff at fountain tire was extremely efficient, friendly and professional. I was never left to wait more than 5 minutes upon dropping in. I would definitely go back for all my vehicle needs.
7/21/2016 12:00:00 AM
ROB MCLELLAN
Thank you for the Excellent Customer Service, always a pleasure doing business with you.
6/16/2016 12:00:00 AM
MELISSA PATTON
Great service affordable and on time, what more could you ask for!??
5/28/2016 12:00:00 AM
JO HELLENES
Dropped in with no appointment. Craig helped me find tires, installed them and I was on my way by 9:00 am. BTW These tires feel much better Craig - you were absolutely right ;-)
3/3/2016 12:00:00 AM
SHAWN TENNANT
"I walked in the store and had a desperate need for new truck tires, had a limited budget and the guys at fountain tire hooked me up, put me in a really nice aggressive Mt tire. Had a budget and they made it work. Best service I have had in well the last time I bought rubber at the Courtenay fountain tire. ."
10/28/2015 12:00:00 AM
Anonymous
"Fast, friendly service."
9/20/2015 12:00:00 AM
Anonymous
"Fast and efficient service, and great product info"
9/10/2015 12:00:00 AM
CLOYD BATHAN
"Being from the service industry, i can honestly say, that the service provided was top-notch, quick & attentive. Eveyone was friendly & knowledgeable. Best tire service experience ever had!"
7/31/2015 12:00:00 AM
Anonymous
"Super fast service when I got there. Friendly staff at the desk. Job well done. Only wish I could have had the tires I found on the Fountain Tire website instead of their recommendation. So please ensure your website stock is aligned with what is actually available. Cheers, Mike"
Auto Services
Oil And Filter Change
Seasonal Maintenance Package Includes Oil Change
Tire Replacement
Balancing And Tire Repairs
Batteries
Brakes
Electrical
Flat Repair
Heating Cooling
Seasonal Tire Changeover
Shocks Struts
Wheel Alignment
None
Other (please give details in the space below)