DRUMHELLER
501 HIGHWAY 9 NORTH DRUMHELLER, AB T0J 0Y0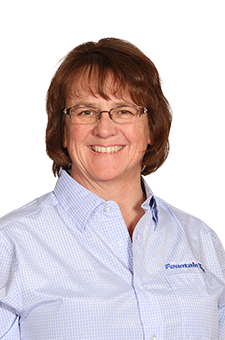 JOANNE HODGSON
Fountain Tire owner
DRUMHELLER
501 HIGHWAY 9 NORTH DRUMHELLER, AB T0J 0Y0
Reviews
5/2/2017 12:00:00 AM
ELAINE JOHNSON
Always excellent service
2/24/2017 12:00:00 AM
PENNY KUSHKO
All very personable
1/24/2017 12:00:00 AM
TIFFANIE MULGREW
Always great service!! Thanks again!!
12/8/2016 12:00:00 AM
Anonymous
Quick and efficient service.
11/7/2016 12:00:00 AM
SU SHIELDS
I have always experienced outstanding service at the Drumheller Fountain Tire store. All staff is friendly and helpful. They understand true customer service.
Response:
Thankyou Su. It is also wonderful to have customers like youself. Joanne
10/24/2016 12:00:00 AM
KATHY RODWAY
As usual, everything was great-customer service, etc
10/8/2016 12:00:00 AM
PENNY KUSHKO
Great service great people
9/13/2016 12:00:00 AM
Anonymous
I was a bit surprised at the lack of customer service that I received on my last visit for repairs. When I brought my vehicle in at 8 am I had asked that in addition to the spark plug repair that I was having that the tires be balanced on my car. I called at 3 pm to find out the status of my vehicle and was told that the paperwork from the mechanic was still needed, but that my car should be ready for pick up within a half hour. I arrived at 3:30 pm only to be told that the mechanic hadn't understood the instructions about the paper work and had not submitted it. I was also told the car was still being worked on although it was sitting in front of the shop. I waited 15 minutes and then Kristie (sp?) went out to my car to check what was happening. She noticed the tire sensor light was on and had the tires checked. She also ensured that the work order was submitted from the mechanic. As I was going to pay the bill (it was now 3:50 pm) I asked if the tires had been balanced. I was told this was not done but if I waited another 20-30 minutes it would be. I was not able to wait and also was a bit put off by this poor customer service experience. I did notice that Joanne was not at the store that day.
7/22/2016 12:00:00 AM
KATHY RODWAY
As always, great service and pleasant staff at Drumheller Fountain Tire. I use this garage for my auto needs because I trust them to do the job right!!
7/18/2016 12:00:00 AM
RANDY HALYK
Thank you all for your help with my tire you all went the extra mile to help
6/24/2016 12:00:00 AM
DERRY RICKMAN
Awesome service got my tralier in and out immediately I would recommend them as best in area service
6/21/2016 12:00:00 AM
TIFFANIE MULGREW
Always great and friendly service!
6/8/2016 12:00:00 AM
Anonymous
Very helpful and very quick with handling my request. My new rims look great!!
5/20/2016 12:00:00 AM
ELAINE JOHNSON
Customer service as well as vehicle service was great as it always has been.
Response:
Thankyou Ellaine. Have a great weekend. Joanne
4/23/2016 12:00:00 AM
KATHY RODWAY
As always, Great service, done as fast as possible, with friendly folks who are very TRUSTWORTHY.
Response:
Thankyou Kathy for the great review.
4/20/2016 12:00:00 AM
BILAL AHMED
Great people and awesome service....:) thnx guys
Response:
Thankyou, hope to see you soon. Joanne
3/25/2015 12:00:00 AM
CONRAD BELAU
"Friendly, quick and efficient work done that was quick and well done!"
Auto Services
Oil And Filter Change
Seasonal Maintenance Package Includes Oil Change
Tire Replacement
Balancing And Tire Repairs
Batteries
Brakes
Electrical
Exhaust
Flat Repair
Heating Cooling
Seasonal Tire Changeover
Shocks Struts
Transmission Services
Tune Ups
Wheel Alignment
None
Other (please give details in the space below)