SWIFT CURRENT
1800 SOUTH SERVICE ROAD WEST SWIFT CURRENT, SK S9H 3T3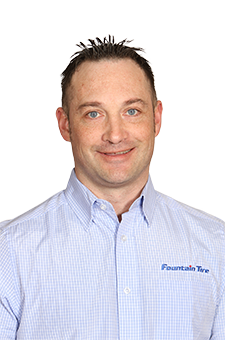 GUY CHOQUETTE
Fountain Tire owner
SWIFT CURRENT
1800 SOUTH SERVICE ROAD WEST SWIFT CURRENT, SK S9H 3T3
Reviews
6/1/2017 12:00:00 AM
MURRAY RUSHOWAY
Great people always ready to go the extra mile
4/17/2017 12:00:00 AM
Anonymous
Staff are always friendly and helpful.
12/1/2016 12:00:00 AM
JESUS RIVERA
You will not find a better place to go to find tires for your vehicle or if you need your ride to be fixed Fountain Tire should be your number one place to go!! Their staff is very friendly and they go the extra mile just to help you out!! I'm always happy with the service they provide and it never hurts my pocket which is awesome!! I highly recommend Fountain Tire to any of you if you need some especial care or repair for your vehicle!! 10/10.
10/20/2016 12:00:00 AM
Anonymous
Thanks for the drop off and taking a look at my trucks problems
9/25/2016 12:00:00 AM
Anonymous
I have always experienced friendly and prompt service with knowledgeable personnel. I have found the staff and owner, Guy, have gone out of their way to service my vehicles and source parts at lower cost.
9/7/2016 12:00:00 AM
SCOTT GAVEL
the guys at fountain both mechanics and tire personnel have always been good to me
9/3/2016 12:00:00 AM
Anonymous
Friendly, courteous and fair
8/2/2016 12:00:00 AM
Anonymous
Service was excellent, fast friendly and at a good price.
5/25/2016 12:00:00 AM
Anonymous
I got the feeling that they want all customers to be happy with the service so they put in effort to make sure you are.
Response:
Thank you for your feedback, it is greatly appreciated! We are always happy to hear that you were pleased, that is our top priority! We look forward to servicing you again in the future!
5/12/2016 12:00:00 AM
MURRAY RUSHOWAY
Guy and staff are excellent people always willing to help. A great business and great people to have in the city
Auto Services
Oil And Filter Change
Seasonal Maintenance Package Includes Oil Change
Tire Replacement
Balancing And Tire Repairs
Batteries
Brakes
Electrical
Flat Repair
Heating Cooling
Heavy Duty Truck Alignments
Seasonal Tire Changeover
Shocks Struts
Transmission Services
Tune Ups
Wheel Alignment
None
Other (please give details in the space below)