WHITEHORSE
2283 2 AVENUE WHITEHORSE, YT Y1A 1C8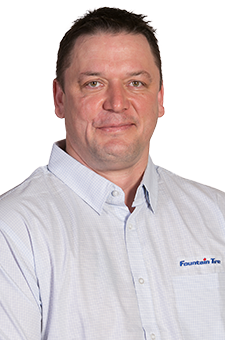 SHELDON GREENOUGH
Fountain Tire owner
WHITEHORSE
2283 2 AVENUE WHITEHORSE, YT Y1A 1C8
Reviews
10/26/2017 12:00:00 AM
Anonymous
Always receive great service. Thanks guys!
8/31/2017 12:00:00 AM
DARLENE CHALCRAFT
We were on holidays from Edmonton to Whitehorse. We were returning from Klaune Lake and Broke a leaf Spring on our trailer and a hole in the truck tire. Were not having a good day. Trailer was fixed right away. Went to Fountain tire and they got us in right away too. It was so nice to be a tourist in Whitehorse and get such excellent customer service. Whitehorse people are so kind and friendly. LOVE it in Whitehorse.
Response:
We are happy to help, and to make your experience a good one. Thank you for the kind words, we hope to see you one day back in the north.
7/5/2017 12:00:00 AM
DARCY KASPER
Fast service, had to replace valve stems and rotate tire, done within a half hour.
4/12/2017 12:00:00 AM
DANNY ANSEMS
very fast service, convenient shuttle option,, knowledgeable staff around required repairs and kept me informed the whole time on the progress. Would definitely go back and recommend to friends and family.
Response:
Thank you so much for the great review. We at fountain tire appreciate your business
11/1/2016 12:00:00 AM
ENERGY NORTH
great service and timely repairs when we need a vehicle worked on.
Response:
Thank you so much
10/4/2016 12:00:00 AM
RICK GORCZYCA
Great customer service ! Appreciate the follow-up, time and assistance your people deliver . Sincerely, Rick Gorczyca
Response:
Thank you for the support and business. Sheldon
4/23/2016 12:00:00 AM
Anonymous
Very friendly and accommodating service.
4/14/2016 12:00:00 AM
Anonymous
The staff at Fountain Tire were helpful and courteous. My order was here when promised and the installation was done as and when promised.

Auto Services
Oil And Filter Change
Seasonal Maintenance Package Includes Oil Change
Tire Replacement
Balancing And Tire Repairs
Batteries
Brakes
Electrical
Exhaust
Flat Repair
Seasonal Tire Changeover
Shocks Struts
Transmission Services
Tune Ups
Wheel Alignment
None
Other (please give details in the space below)