You're ready for summer…how about your vehicle?
Let's get your vehicle ready to roll with up to 20% off select tires—and 10% off trailer tires—until July 2nd, 2022. We're here to make sure this summer is nothing but smooth sailing.
Offer ends July 2nd , 2022
Eligible products:
Goodyear Assurance ComfortDrive – 20% off instantly!
Goodyear Assurance MaxLife – 15% off instantly!
Goodyear Assurance All-Season – 10% off instantly!
Goodyear Wrangler Workhorse AT – 10% off instantly!
Goodyear Endurance ST Trailer - 10% off instantly!
FIND TIRES FOR YOUR VEHICLE
Looking for more ways to spend wisely?
With Fountain Tire's Digital Vehicle Report, we don't just tell you what's going on with your vehicle, we show you! Our technicians take photos and videos of your vehicle to help you understand what needs attention now, what doesn't, and why. And it's convenient because we are able to send it to you via text or email.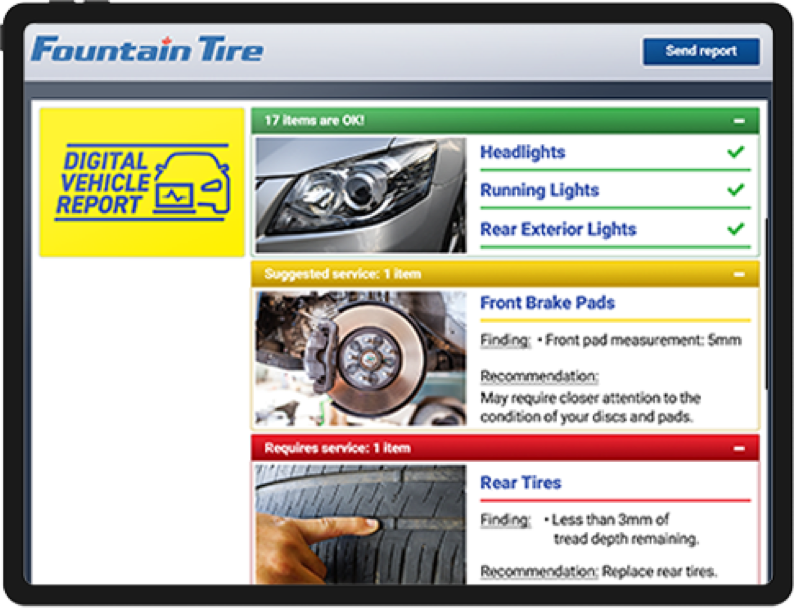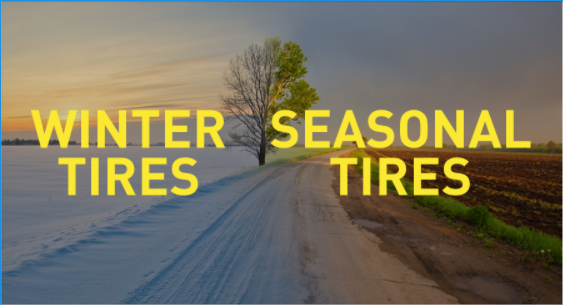 Switching your tires 101
Canada's weather is constantly changing, so it's important to prepare yourself for whatever the road may throw at you. That's why we recommend switching your tires every time the weather calls for it.
From June 13 to July 2, 2022, receive up to 20% discount per tire, on selected tires. Per tire discount applicable on our Every Day Pricing (EDP), at all Fountain Tire locations. This is a consumer offer only and does not apply to business customers, Goodyear National Accounts or Fountain Tire CFA Elite Accounts. Inventory may vary by location. All applicable taxes (i.e., GST, PST, HST and tire taxes) are extra. See in-store or fountaintire.com for complete details of this promotion, including applicable tires. ®™ Trademarks of AM Royalties Limited Partnership used under license by LoyaltyOne, Co. and Goodyear Canada Inc. Fountain Tire is licensed by AMVIC in Alberta.