Winter Tires
Get a grip on winter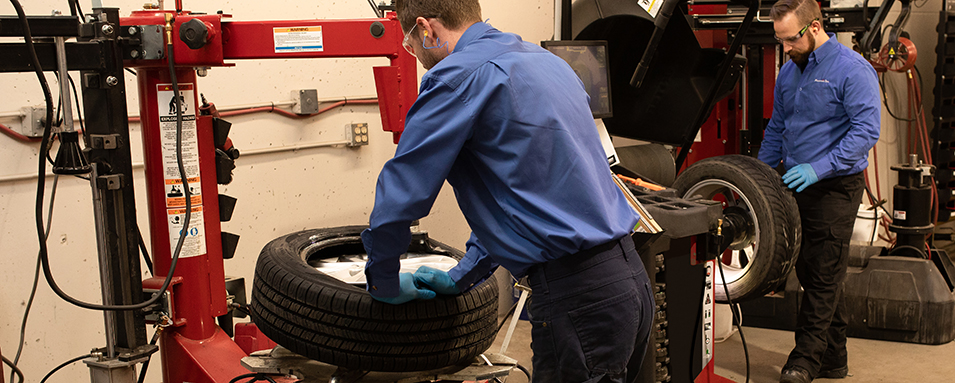 Like a good pair of winter boots, a good set of winter tires means you can stay safer on slippery roads throughout the harsh winter months. We can help you in-store find, replace or install the right set of winter tires for your vehicle.
Know when to change your tires:
They're called winter tires - not snow tires - for a reason. Winter tires are built for more than wet, snowy conditions. They enhance performance in the cold. Switch to winter tires when the temperature dips below 7 degrees Celsius.
*Some services listed may not be available at all locations. Please contact your local Fountain Tire store for more details and to set up an appointment.