Tire Rotation
… And that doesn't mean spinning your tires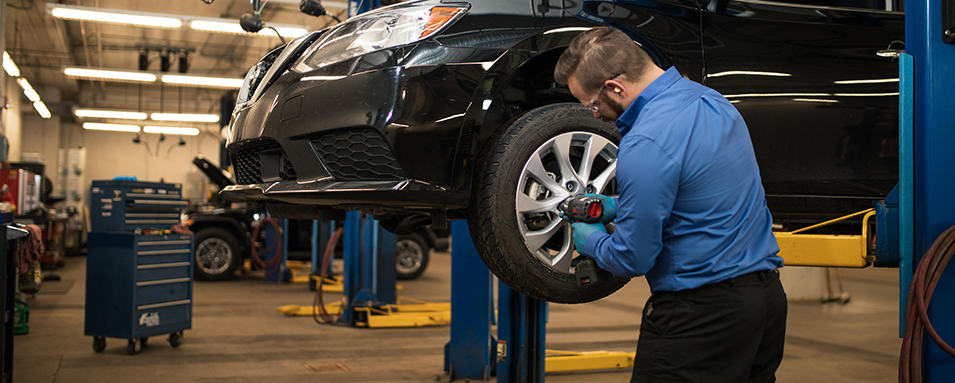 Rotating the tires on your vehicle increases the life of your tires. We provide tire rotation services for all makes and models of vehicle. Our technicians can help you determine if your tires should be rotated. They can also check for irregular wear, misalignment, or other mechanical problems before the tires get rotated - and can provide tire change service if needed.
Rotate Your Tires:
Because the weight of a vehicle is not evenly distributed to all four tires, regular tire rotation (every 10,000 kilometres) helps maintain even tread wear and extend tire life. The type of vehicle and tires impact how your tires should be rotated.
Fountain Tire offers free tire rotations if the set of tires have been purchased at one of our locations and/or when you purchase the full service oil change package. Contact your Fountain Tire store to request an appointment.
*Some services listed may not be available at all locations. Please contact your local Fountain Tire store for more details and to set up an appointment.