Tire Repairs & Replacements
We don't reinvent the wheel. But we sure know how to fix it.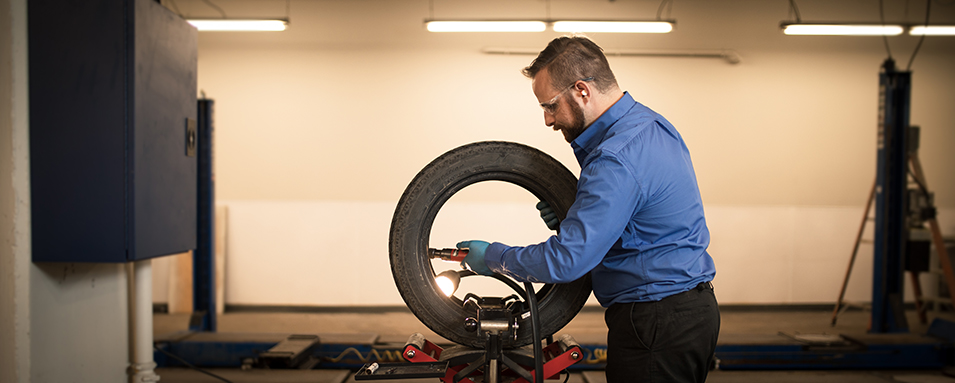 It is crucial to know when you need tire repair, service, or replacement. We can help you determine in-shop if you need tire repair service, and what type, or if purchasing a replacement tire is the better option. We specialize in providing prompt and expert tire repair, service and high-quality products for replacements for any make and model of vehicle. 
Know when to repair or replace:
To determine if a tire is damaged, it must be removed from the wheel for a complete internal inspection. Do not drive on a flat tire, even for a short distance. It could cause damage beyond repair.
Fountain Tire associates can fix most punctures, nail holes and cuts up to 1/4 inches deep, as long as the damage is in the tread. Tread with punctures larger than 1/4 inches, sidewall punctures or tires that are worn down to less than 1/16 inches are usually beyond repair and need replacing.
*Some services listed may not be available at all locations. Please contact your local Fountain Tire store for more details and to set up an appointment.