Tire Installation
We do so much more than put your tires in their place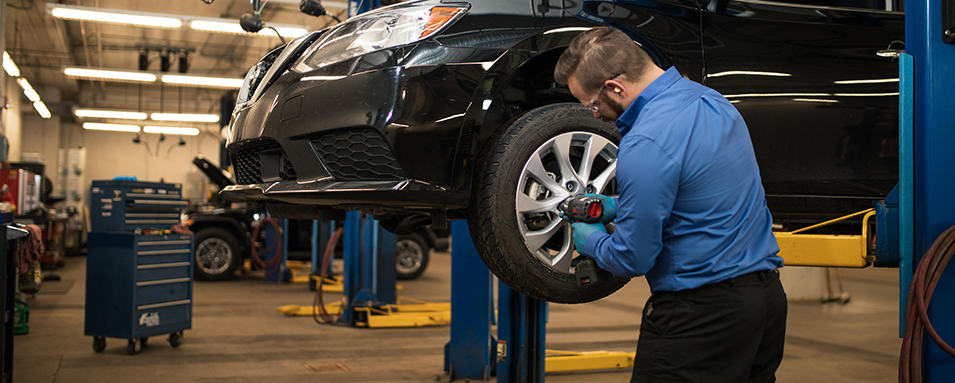 Proper tire installation will ensure they have a longer life, but it involves more than just replacing existing tires. We also check that the lug nuts that fasten your wheels to your vehicle are secure. We install valve stems as needed and maintain your vehicle's Tire Pressure Monitoring System to ensure proper inflation down the road. We mount, seal, inflate, and balance your new or seasonal tires. Once we're sure your tire installation is perfect and is set to last as long as possible, we inspect your old tires to advise on what you can and should do with them.
Need your winter tires installed? We do that too.
*Some services listed may not be available at all locations. Please contact your local Fountain Tire store for more details and to set up an appointment.