Tire Inflation
Get pumped for the road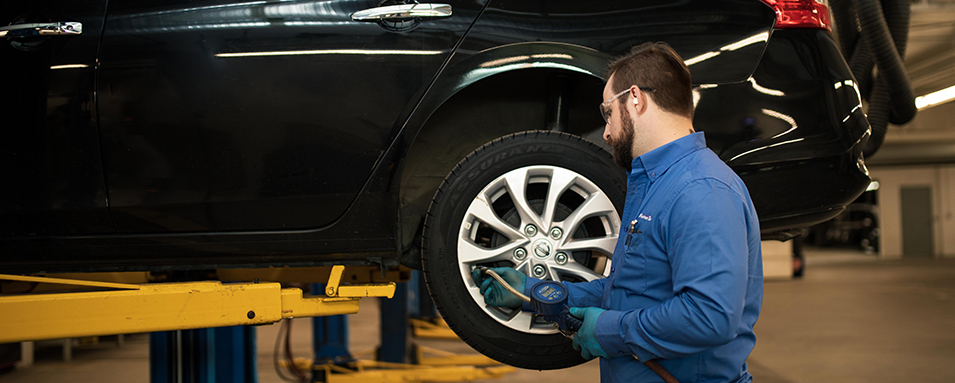 Properly inflated tires can extend the life of your tires and increase your gas mileage. Fountain Tire's technicians are trained to perform tire inflation and nitrogen tire service, ensuring that your tires have proper inflation. Select Fountain Tire stores offer nitrogen tire inflation, a service which helps maintain proper tire pressure.
Detect early signs of problems with your tires:
To reduce the number of accidents related to low tire pressure, all vehicles produced since September 1, 2007 have built-in Tire Pressure Monitoring Systems (TPMS). TPMS help detect under-inflated tires on the vehicle and provide the driver with a visual warning. This technology is designed to reduce the risk of accidents by providing early warning of under-inflated or punctured tires. It helps increase tire life, fuel economy, and optimal handling and braking. To ensure your safety Fountain Tire does not disable TPMS sensors.
Tire Pressure Monitoring System (TPMS)
Air Pressure and Inflation
Environmentally Friendly Fuel Savings
*Some services listed may not be available at all locations. Please contact your local Fountain Tire store for more details and to set up an appointment.